Can You Earn Real Money On Second Life
START MAKING MONEY. With a population in the millions and a monthly growth rate of 20 percent, Second Life® is a virtual 3-D world bursting with opportunities in areas like real estate, legal practice, and marketing, corporate connections, and people just like you.
Several months ago, our team wrote a complete guide to making money in SL with suggestions for making pocket change or SL shopping money to earning enough Lindens to cash out and pay a few real life bills. I received a message from a new resident who had read the blog.
'Hi, I read your blog about making money in Second Life and followed the instructions about
starting off working in a club as a host or dancer/stripper. No one would hire me because I look like
'A noob'. I shopped at freebie places to find skins, hair and clothes but still it was not good enough. I can not use any real life money to buy the new avatars and accessories so I have to earn it in SL, yet I can't get hired anywhere without an updated avatar with expensive mesh body, skin, hair and clothes. How can a newbie earn money to buy a new avatar if no one will hire a noob?'
That's a great question.
If you are just starting out in SL and can't or do not want to buy lindens with a credit card or paypal, there are several things you can do to earn and save enough money to buy a nice looking avatar. None of these will give you a lot of money quickly but with patience, you can earn enough to buy a nice mesh body, skin and hair in time.
Money Tree's:
This is great for all new residents in SL since you must be under 60 days old to earn $L's from a Money Tree. Find money tree locations and wait for it to 'bare fruit' and get paid. (Note: There are not many money tree's left in SL so if you use search and type in money tree, you may get locations that no longer have one.)
Earn2Life:
The E2L Network is easy but time consuming. You complete online surveys and web offer's and get paid $30-$350L. They also have Pay4Visit offer's. You visit select places in Second Life and stay there awhile and get paid through their HUD into your SL balance. This is a good way to explore SL and get paid doing it. Also, Pay4Picks. You put a place in your 'picks' on your profile and get paid after it has been there for 30 days. Sign up to E2L and begin earning today.
http://www.e2l-net.com/
Gold Hunt:
You go to select sims or a Gold Rush Event and hunt for gold coins . You get a free Land Finder Hud on SL Marketplace here: https://marketplace.secondlife.com/p/Linden-Gold-Hunter-HUD-Earn-Linden-by-hunting-for-coins/2265556
There is also an online Gold Hunt Lands List. Search and find gold coins then go to the Gold Tokens ATM machine and cash out. For more information visit their website here:
http://www.goldtokens.net/games/gold-hunt
Fishing:
There are several different fishing games that you can earn lindens. One is the '
Fish Hunting Game
'.
Go to one of the many sims hosting a Fish Hunt buoy and start fishing and earning lindens. Get a free starter fishing pole and worms here: https://marketplace.secondlife.com/p/Linden-Fish-Hunter-Beginner-Rod-Yellow-Earn-Linden-by-hunting-for-fish/2617200
This a progressive game. The more you fish the more earn.
Find more information on their website here: http://www.goldtokens.net/
'
Virtual Fishing
' is another fishing game that earns lindens. You can wear a HUD for locations or get them from the website. This fishing game earns less than the Fish Hunting Game by GoldTokens but you can earn around $5L at each buoy. Get your free Virtual Fishing Kit here:
https://marketplace.secondlife.com/p/Virtual-Fishing-Kit-v22/6020807
'
SuperFish
' is another fishing game that earn lindens. You are limited to 30 casts per locations and the average earnings for each location is $10L. Get your free SuperFish Rod and HUD Kit here:
https://marketplace.secondlife.com/p/SuperFish-Rod-HUD-Pack/7481949
Magic Crystals:
This is an easy way to earn Lindens but a little time consuming. Find the crystals locations then click on a crystal. It will start count down, Say 225 Seconds. Stand next to the crystal and after the 225 seconds, the lindens will be paid directly into your account. Get your free HUD here:
https://marketplace.secondlife.com/p/MAGIC-CRYSTALS-MONEY-HUD-Earn-Lindens-playing/3809599
Gold Piggy Hunters: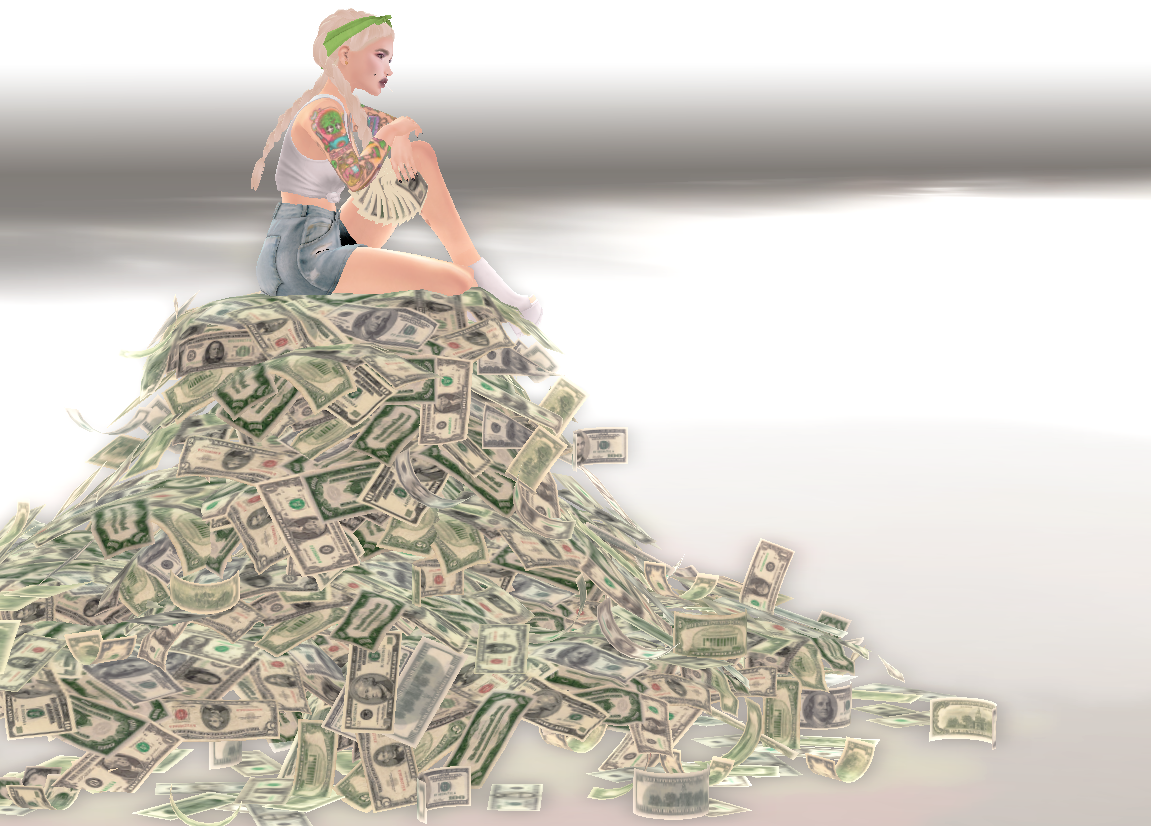 Can You Make Real Money On Second Life
Find a location with a gold piggy here: http://www.goldpiggyhunters.co.uk/goldpiggyhunters/locations.aspx
Games You Can Earn Money
Click the gold piggy and wait 5 minutes and earn $1L, then you will get a suggestion for the next Gold Piggy location. If you have time to spare, you can earn around $10L per hour.
Can You Earn Real Money In Second Life