Real Money Investment Managers
U.S. Attorney's Office
NEWARK, N.J. – A portfolio manager and senior independent executive advisor at a Secaucus-based real estate fund was charged with using a sham loan document to defraud an investor of hundreds of thousands of dollars, Acting U.S. Attorney Rachael A. Honig announced today.
Thomas Nicholas Salzano, aka "Nick Salzano," of Secaucus, New Jersey, was charged by complaint with one count of wire fraud and one count of aggravated identity theft. Salzano appeared by videoconference on March 4, 2021, before U.S. Magistrate Judge Leda Dunn Wettre and was released on a $100,000 unsecured bond.
According to documents filed in this case and statements made in court:
Salzano was employed at National Realty Investment Advisors (NRIA), a private real estate management fund with a purported $1.25 billion in assets under management as of 2021. In May 2018, Victim 1 purchased three purported units in NRIA's real estate investment fund for $150,000, after hearing an advertisement for the fund on the radio. Individual 1, a vice president and senior independent project manager at NRIA, offered Victim 1 a guaranteed 6 percent return for each unit purchased, paid monthly, for the first two to two-and-a-half years of the five-year term, and the potential of greater guaranteed returns after the initial period.
Near the end of 2018, Individual 1 approached Victim 1 about a supposed new opportunity to become a joint venture partner with NRIA in a property in North Bergen, New Jersey, allegedly owned by NRIA. According to Individual 1, the minimum investment was $300,000, and Victim 1 could use her original $150,000 investment in the NRIA fund toward the required $300,000 investment in the North Bergen property.
Real Money Investment Managers Reviews
Victim 1 asked Individual 1 for more information on the North Bergen property. Individual 1 sent Victim 1 materials purporting to show that NRIA intended to obtain a $25 million bank loan on the property. Victim 1 asked for information on the loan. Individual 1 then referred Victim 1 to Salzano.
On Jan. 17, 2019, Salzano emailed Victim 1 a purported letter of intent (LOI) from Lender 1, a loan provider for estate investors and developers, purportedly signed by Victim 2, the chief executive officer of Lender 1. The LOI sent by Salzano was fraudulent. A representative later confirmed that the letter was fraudulent and Victim 2's signature was forged.
The wire fraud charge carries a maximum potential penalty of 20 years in prison and a fine of $250,000. The aggravated identity theft charge is punishable by a mandatory sentence of two years in prison to be served consecutively to any other term of imprisonment imposed.
Acting U.S. Attorney Honig credited special agents of the FBI, under the direction of Special Agent in Charge George M. Crouch Jr. in Newark, with the investigation leading to the charges.
Apr 27, 2021 Real esate investing doesn't mean owning a physical property anymore. 1% of your total investment + 1% per year in asset management fees. With REITs you are investing money with the company.
Visibility, Delivered. Status Quo, Shattered. Unlike any other solution in the market, RealPage Investment Management delivers the critical information you need, when you need it, with the assurance of thoroughness, accuracy and actionability. This end-to-end, fully integrated platform is designed specifically for real estate, bringing together.
The Top 6 Best Investment Software in 2019 Paid & Free Portfolio Trackers & Management Software Applications. Whether you are an individual looking for paid or free personal financial portfolio management, a professional money manager, a trader, a financial advisor, a portfolio manager, a hedge fund manager, or a broker, staying on top of investment portfolio management keeps you one step.
The government is represented by Assistant U.S. Attorneys Andrew Macurdy and Jonathan Fayer of the of the U.S. Attorney's Office Economic Crimes Unit.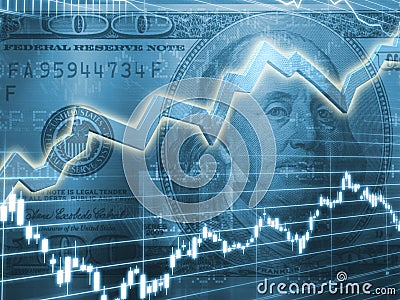 The charges and allegations in the complaint are merely accusations, and the defendant is presumed innocent unless and until proven guilty.
Updated March 5, 2021
IMRF is committed to diversity in the hiring of Emerging and Minority-owned investment managers. It is the policy of the Board to include qualified businesses owned by minorities, women, and persons with a disability in the investment manager selection process and to objectively evaluate all qualified investment manager candidates regardless of race, gender or handicap.
Emerging Investment Manager
'Emerging investment manager' means a qualified investment adviser that manages an investment portfolio of at least $10,000,000 but less than $10,000,000,000 and is a minority-owned business, women-owned business or business owned by a person with a disability as those terms are defined in the Business Enterprise for Minorities, Women, and Persons with Disabilities Act.
Minority Investment Manager
'Minority investment manager' means a qualified investment manager that manages an investment portfolio and meets the definition of minority-owned business, women-owned business, or business owned by a person with a disability, as those terms are defined in the Business Enterprise for Minorities, Women, and Persons with Disabilities Act.
As of June 30, 2021
African American
| Classification | Manager Name | Asset Class | Account Type |
| --- | --- | --- | --- |
| Emerging | Basis Investment Group | Real Estate | Artemis Minority Real Estate MOM |
| Emerging | Base 10 Partners II | Private Equity | Pantheon FOF |
| Minority | Brown Capital Management, Inc. | International Equity | Direct Mandate |
| Emerging | Channing Capital Management | Domestic Equity | Direct Mandate |
| Emerging | Channing Capital Management | International Equity | Xponance Minority MOM |
| Emerging | Capstone Development | Real Estate | Artemis Minority Real Estate MOM |
| Emerging | DBL Equity Fund- BAEF II, L.P. | Private Equity | Muller & Monroe M2 Private Equity FOF |
| Minority | Earnest Partners | Fixed Income | Direct Mandate |
| Minority | Earnest Partners | International Equity | Direct Mandate |
| Emerging | Grain Communications Opportunity Fund III | Private Equity | Pantheon FOF |
| Emerging | ICV Capital Partners III, L.P | Private Equity | Abbott Capital FOF |
| Emerging | ICV Capital Partners III, L.P. | Private Equity | Direct Mandate |
| Emerging | ICV Capital Partners III, L.P. | Private Equity | Pantheon FOF |
| Emerging | ICV Capital Partners IV, L.P. | Private Equity | Direct Mandate |
| Emerging | ICV Capital Partners IV, L.P. | Private Equity | Abbott Capital FOF |
| Emerging | ICV Capital Partners IV, L.P. | Private Equity | Pantheon FOF |
| Emerging | Jair Lynch - Takoma Central | Real Estate | Artemis Minority Real Estate MOM |
| Emerging | JLC Infrastructure Fund I | Real Estate | Direct Mandate |
| Emerging | MCB Real Estate - Liberty Place | Real Estate | Artemis Minority Real Estate MOM |
| Emerging | MCB Real Estate - 1900 Clark | Real Estate | Artemis Minority Real Estate MOM |
| Emerging | Muller & Monroe M2 Private Equity FOF | Private Equity | Direct Mandate |
| Emerging | Semper Capital Management | Fixed Income | Attucks Minority MOM |
| Emerging | Smith Whiley Pelham Fund III, L.P. | Private Equity | Muller & Monroe M2 Private Equity FOF |
| Minority | Vista Credit Opportunity Fund I, L.P. | Private Equity | Direct Mandate |
| Minority | Vista Credit Opportunity Fund II, L.P. | Private Equity | Direct Mandate |
| Minority | Vista Credit Opportunity Fund III, L.P. | Private Equity | Direct Mandate |
| Minority | Vista Equity Partners V, L.P. | Private Equity | Direct Mandate |
| Minority | Vista Equity Partners VI, L.P. | Private Equity | Direct Mandate |
| Minority | Vista Equity Partners VII, L.P. | Private Equity | Direct Mandate |
| Minority | Vista Equity Partners VII, L.P. | Private Equity | HarbourVest FOF |
| Minority | Vista Foundation Fund II, L.P. | Private Equity | Direct Mandate |
| Minority | Vista Foundation Fund III, L.P. | Private Equity | Direct Mandate |
| Minority | Vista Foundation Fund IV, L.P. | Private Equity | Direct Mandate |
| Emerging | Vistria Fund, L.P. | Private Equity | Direct Mandate |
| Emerging | Vistria Fund, L.P. | Private Equity | Pantheon FOF |
| Emerging | Vistria Fund II, L.P. | Private Equity | Direct Mandate |
| Emerging | Vistria Fund II, L.P. | Private Equity | Pantheon FOF |
| Emerging | Vistria Fund III, L.P. | Private Equity | Direct Mandate |
| Emerging | Vistria Fund III, L.P. | Private Equity | Pantheon FOF |
| Emerging | Vistria Fund IV, L.P. | Private Equity | Direct Mandate |
| Emerging | Vistria Fund IV, L.P. | Private Equity | Pantheon FOF |
| Minority | Xponance-FI | Fixed Income | Direct Mandate |
| Minority | Xponance Russell Growth | International Equity | Direct Mandate |
Latino
| Classification | Manager Name | Asset Class | Account Type |
| --- | --- | --- | --- |
| Emerging | Ativo Capital Management, LLC | International Equity | Direct Mandate |
| Emerging | AUA Private Equity Fund I, L.P. | Private Equity | Direct Mandate |
| Emerging | AUA Private Equity Fund II, L.P. | Private Equity | Direct Mandate |
| Emerging | Brasa Capital Fund II | Real Estate | Artemis Minority Real Estate MOM |
| Minority | Clearlake Capital Partners III | Private Equity | Abbott Capital FOF |
| Minority | Clearlake Capital Partners V | Private Equity | Direct Mandate |
| Minority | Clearlake Capital Partners V | Private Equity | Abbott Capital FOF |
| Minority | Clearlake Capital Partners VI | Private Equity | Direct Mandate |
| Minority | Clearlake Capital Partners VI | Private Equity | Abbott Capital FOF |
| Minority | Clearlake Opportunities Partners II | Private Equity | Direct Mandate |
| Minority | Clearlake Flagship Plus Partners | Private Equity | Direct Mandate |
| Emerging | Estancia Capital Partners, L.P. | Private Equity | Direct Mandate |
| Emerging | Frontier Global Partners | International Equity | Xponance Minority MOM |
| Minority | Garcia Hamilton & Associates | Fixed Income | Direct Mandate |
| Emerging | Hispania Private Equity II, L.P. | Private Equity | Muller & Monroe M2 Private Equity FOF |
| Emerging | Hudson Realty Capital Fund V, L.P. | Real Estate | Franklin Templeton Emerging Manager Real Estate FOF |
| Emerging | LM Capital Group | Fixed Income | Direct Mandate |
| Emerging | Long Wharf Real Estate Partners IV, L.P. | Real Estate | Franklin Templeton Emerging Manager Real Estate FOF |
| Emerging | Long Wharf Real Estate Partners V, L.P. | Real Estate | Direct Mandate |
| Emerging | Long Wharf Real Estate Partners VI, L.P. | Real Estate | Direct Mandate |
| Emerging | New Mainstream Capital II | Private Equity | Direct Mandate |
| Emerging | New Mainstream Capital II | Private Equity | Abbott Capital FOF |
| Emerging | New Mainstream Capital II | Private Equity | Pantheon FOF |
| Emerging | New Mainstream Capital III | Private Equity | Direct Mandate |
| Emerging | New Mainstream Capital III | Private Equity | Abbott Capital FOF |
| Emerging | New Mainstream Capital III | Private Equity | Pantheon FOF |
| Emerging | New Mainstream Capital IV | Private Equity | Direct Mandate |
| Emerging | Palladium Equity Partners V | Private Equity | Abbott Capital FOF |
| Emerging | Olympus Property | Real Estate | Artemis Minority Real Estate MOM |
| Emerging | Palladium Equity Partners V | Private Equity | Abbott Capital FOF |
| Emerging | Pillar Real Estate Fund I | Real Estate | Oak Street Seeding Minority FOF |
| Emerging | Ramirez Asset Management Inc. | Fixed Income | Direct Mandate |
| Emerging | Ramirez Asset Management Inc. | Fixed Income | Attucks Minority MOM |
| Emerging | Valor Equity Partners III, L.P. | Private Equity | Direct Mandate |
| Emerging | Valor Equity Partners IV, L.P. | Private Equity | Direct Mandate |
| Emerging | Valor Equity Partners V, L.P. | Private Equity | Direct Mandate |
| Emerging | Valor M33 II | Private Equity | Direct Mandate |
Woman
Real Money Investment Managers Scam
| Classification | Manager Name | Asset Class | Account Type |
| --- | --- | --- | --- |
| Emerging | 1315 Healthcare Fund | Private Equity | Abbott Capital FOF |
| Emerging | 1315 Healthcare Fund II | Private Equity | Abbott Capital FOF |
| Emerging | Applied Research Investments | International Equity | Xponance Minority MOM |
| Emerging | Artemis Real Estate Partners MWBE Spruce Program | Real Estate | Direct Mandate |
| Emerging | Artemis Real Estate Partners Healthcare Fund I | Real Estate | Artemis Minority Real Estate MOM |
| Emerging | Artemis Real Estate Partners Healthcare Fund I | Real Estate | Direct Mandate |
| Emerging | Artemis Real Estate Partners Fund III | Real Estate | Direct Mandate |
| Emerging | Blue Moon Senior Housing II | Real Estate | Artemis Minority Real Estate MOM |
| Emerging | Canvas Ventures 2 | Private Equity | Abbott Capital FOF |
| Emerging | Canvas Ventures 3 | Private Equity | Abbott Capital FOF |
| Emerging | Chicago Pacific Founders Fund II | Private Equity | Abbott Capital FOF |
| Emerging | CRES Management | Real Estate | Artemis Minority Real Estate MOM |
| Emerging | Define Ventures Fund II | Private Equity | Oakbrook Opportunities FOF |
| Emerging | GlobeFlex Capital | International Equity | Direct Mandate |
| Emerging | Integrity Fixed Income Management | Fixed Income | Attucks Minority MOM |
| Minority | Longfellow Investment Management | Fixed Income | Direct Mandate |
| Emerging | Luminate III | Private Equity | Oakbrook Opportunities FOF |
| Emerging | Martin Investment Management | International Equity | Xponance Minority MOM |
| Emerging | Oak Street Seeding and Strategic Capital Fund II-MW | Real Estate | Direct Mandate |
| Emerging | Oak HC/FT Partners, L.P. | Private Equity | Abbott Capital FOF |
| Emerging | Oak HC/FT Partners II, L.P. | Private Equity | Abbott Capital FOF |
| Emerging | Oak HC/FT Partners III, L.P. | Private Equity | Abbott Capital FOF |
| Emerging | Oak HC/FT Partners IV, L.P. | Private Equity | Abbott Capital FOF |
| Emerging | Oak HC/FT Partners, L.P. | Private Equity | Pantheon FOF |
| Emerging | Oak HC/FT Partners II, L.P. | Private Equity | Pantheon FOF |
| Emerging | Oak HC/FT Partners III, L.P. | Private Equity | Pantheon FOF |
| Emerging | Oak HC/FT Partners IV, L.P. | Private Equity | Pantheon FOF |
| Emerging | Seeding & Strategic Capital Fund II | Real Estate | Oak Street Seeding Minority FOF |
| Emerging | Weaver C. Barksdale | Fixed Income | Attucks Minority MOM |
Asian
| Classification | Manager Name | Asset Class | Account Type |
| --- | --- | --- | --- |
| Emerging | Arcline I | Private Equity | Oakbrook Opportunities FOF |
| Emerging | ARGA Investment Management | International Equity | Xponance Minority MOM |
| Emerging | GreenOak Co-Investment I | Real Estate | Franklin Templeton Emerging Manager Real Estate FOF |
| Emerging | GreenOak US Parallel, L.P. | Real Estate | Franklin Templeton Emerging Manager Real Estate FOF |
| Emerging | Khosla Ventures III, L.P. | Private Equity | Pantheon FOF |
| Emerging | Khosla Ventures IV, L.P. | Private Equity | Pantheon FOF |
| Emerging | Khosla Ventures Seed B, L.P. | Private Equity | Pantheon FOF |
| Emerging | Khosla Ventures Seed C, L.P. | Private Equity | Pantheon FOF |
| Emerging | Khosla Ventures Seed, L.P. | Private Equity | Pantheon FOF |
| Emerging | Khosla Ventures V, L.P. | Private Equity | Pantheon FOF |
| Emerging | Khosla Ventures VI, L.P. | Private Equity | Pantheon FOF |
| Emerging | Khosla Ventures VII, L.P. | Private Equity | Pantheon FOF |
| Emerging | Khosla Ventures Seed D, L.P. | Private Equity | Pantheon FOF |
| Emerging | Khosla Ventures Seed E, L.P. | Private Equity | Pantheon FOF |
| Emerging | Mayfield Fund XIV, L.P. | Private Equity | Direct Mandate |
| Emerging | Mayfield Fund XV, L.P. | Private Equity | Direct Mandate |
| Emerging | Mayfield Fund XVI, L.P. | Private Equity | Direct Mandate |
| Emerging | Mayfield Select, L.P. | Private Equity | Direct Mandate |
| Emerging | Mayfield Select II, L.P. | Private Equity | Direct Mandate |
| Emerging | Noble Hospitality Fund II, L.P. | Real Estate | Franklin Templeton Emerging Manager Real Estate FOF |
| Emerging | Patch Capital Partners Fund I | Real Estate | Oak Street Seeding Minority FOF |
| Emerging | Trinity Apls Capital Partners | International Equity | Xponance Minority MOM |
| Emerging | Storm Ventures Fund V, L.P. | Private Equity | Abbott Capital FOF |
| Emerging | Vivo Capital Fund VIII, L.P. | Private Equity | Abbott Capital FOF |
| Emerging | Vivo Ventures VII, L.P. | Private Equity | Abbott Capital FOF |
Disabled
Real Money Investment Managers Inc
Money Investment Options
| Classification | Manager Name | Asset Class | Account Type |
| --- | --- | --- | --- |
| Emerging | Newport Capital Partners I, L.P. | Real Estate | Franklin Templeton Emerging Manager Real Estate FOF |
| Emerging | Harpoon Ventures II | Private Equity | Direct Mandate |
| Emerging | Harpoon Ventures III | Private Equity | Direct Mandate |