Test Games And Earn Money
This post was sponsored by PlaytestCloud.
Match your way through unique variations on the classic Chinese tile game. Moment with mind-bending puzzles and jigsaw games. Enjoy familiar favorites like solitaire, bingo, poker, dominos, and game shows. Flex your vocabulary with spelling games, word search, crosswords, and jumbles. It sounds too good to be true: play games or use apps and get paid for doing so. But, it's reality! Beta testing lets you do just that. Test out games and apps and report your opinions, glitches, etc., and turn your time into money and rewards. I'm going to give you some tips so that you can find beta testing opportunities to make a little extra cash. These tips aren't to be confused.
Do you enjoy playing games on your mobile phone? Do you have children in your household who enjoy it, too? I think many of us (myself included) can answer this question with a "yes."
If you and your kids do enjoy playing mobile games, you might be excited to know you can earn money doing so via PlaytestCloud. They offer a fun way for you and your kids to participate in play tests for new games that have yet to be released to the public, provide valuable feedback, and earn cash.
How It Works
It's pretty simple. Just visit PlaytestCloud's website and sign up as a tester. You'll have to participate in a short, unpaid test prior to becoming a real tester just so they can determine your eligibility.
If your kids want to participate and you are OK with that also (PlaytestCloud works with some major companies who specialize in children's games), then you can add them to your account as well. Note that your kids will only be allowed to play test children's games that are geared toward them.
After you're signed up, just check your email regularly for play test invitations from PlaytestCloud. If something comes through that interests you or your children, respond to the email. You may be randomly selected to participate!
When doing a play test, you just play the game as you normally would. However, you must speak out loud as you play and describe what you're thinking and feeling. This helps game developers understand what players like and don't like about the games so they can make any changes necessary.
After testing, you can usually expect to get paid that same week.
Accepted Devices For Testing
According to PlaytestCloud's FAQ, you can test games provided you have access to any of the below devices:
Android – Android Phone/Tablet with Android 5 Lollipop or better (except Amazon Fire Tablets)
iOS – it needs to be iOS 10 or iOS 11. Supported devices are: iPhone 5s, iPhone 6, iPhone 6 Plus, iPhone 6s, iPhone 6s Plus, iPhone SE, iPhone 7, iPhone 7 Plus, iPhone 8, iPhone 8 Plus, iPhone X, iPhone XR, iPhone XS, iPhone XS Max, iPad Pro (any model), iPad Air (any model), iPad mini (4th generation and newer), iPad (2017 – 2018), iPod Touch 6G.
Who Is Qualified To Test?
You don't need any special skills or training to qualify to test. The game developers are looking for regular people who enjoy all kinds of games to provide feedback. So if you enjoy games, you are probably eligible to test!
Also, you can sign up as a tester no matter what country you reside in. However, the game developers are primarily looking for testers in the US, UK, and Canada. So if you are in a different country, you may find testing opportunities are less frequent.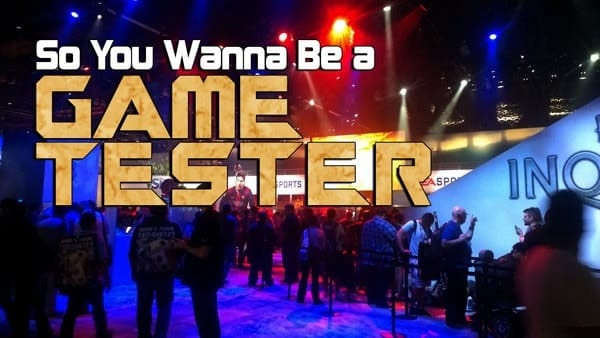 Payments – How Much & When You Get Paid
The pay for each play test varies depending on various factors, including the tasks required during the test and the length of the test. But in most cases, a 15-minute test and follow-up survey will pay about $7 USD.
Payments are made via Paypal. This is the only method of payment currently available.
You should not look at PlaytestCloud as a job. Instead, just see it as a fun way to earn a little extra money doing something fun — playing games! Something you might spend time doing anyway.
Privacy Concerns & Your Children
As a parent considering allowing your kids to participate, you may have some privacy concerns.
PlaytestCloud is in compliance with the European GDPR and the US-based Children's Online Privacy Protection Act. This Act verifies the identity of the adult who added the child to their profile.
Your children may not have accounts of their own. The only way they can participate in game testing is if they are added on to the play tester account of a parent or guardian.
Rest assured the company takes privacy very seriously!
How To Get Started
If you'd like to go ahead and sign up to be a play tester, go here.
Good luck!
Image Credits – Copyright: alexandralexey / 123RF Stock Photo
(Excerpt – Featured Image): Copyright: zerbor / 123RF Stock Photo
Post originally published on January 9, 2020. Updated and republished on October 16, 2020.
How to Earn Money with Paytm Cash Earning Games?
Paytm Cash earning games are the easiest and most entertaining way for you to grab money. It certainly is the most easiest option that allows you to earn free Paytm cash and use it later on. We have compiled some of the top games for you to check out and read about so that you can also score some quick bucks.

1. Paytm First: Ludo Supreme
Let's start with the classic instant Paytm cash earning app of all time. Gone are the days when Ludo was nothing but a child's play, lockdown made Ludo a thing for everyone. Play Ludo Supreme with your friends online and earn Paytm cash while keeping yourself entertained.
2. Paytm First Games
Paytm First is Paytm's very own gaming platform which allows you to play a lot of interactive games and Earn Paytm Cash. Via this Paytm cash earning game, you can simply keep collecting prize money while immersing yourself in various fun mini-games. Some of the games include:
Tic Tac Toe

You can play this iconic and fun childhood game at Paytm games and also take a trip down memory lane

Trivia Live

Put those grey cells to test and play this fast-paced online quiz to win up to Rs. 63,000 daily

Pass the Bomb

Answer the question displayed on-screen correctly before you get bombed to win Paytm Cash with!
3. BrainBaazi App
BrainBaazi is a fun game that helps you update your general knowledge while also keeping you loaded with cash prizes. Giving tough competition to other Paytm cash earning games, The Brainbaazi quiz goes online twice a day with an afternoon show at 1 pm from Monday to Friday. They have a daily show in the evening at 8:30 pm.
You just have to answer all the questions live and take your share of winning amount home. The prize money for the afternoon show is Rs. 20,000 and the evening show is Rs. 50,000. You can refer to the below-given steps to ensure start winning money with BrainBaazi:
Log in to the app and simply start participating in the quizzes
Answer the questions displayed on the screen. You get 10 seconds to answer each question. Once you answer all the questions correctly, the prize money will be credited instantly to your Paytm account
You get one extra life on signup which can be used once to bring yourself back into the game
Refer your friend to play this game and once they join, both of you get an extra life!
4. QrumbleBox
Challenge your friends to a game of trivia with QrumbleBox. Select your favorite category to compete and also win cash for the same. Keep yourself updated with all kinds of trivia while also snapping up a lot of cash. You can check out the major categories below:
Sign up for QrumbleBox and get Rs. 10 as sign up bonus
Log in to the app and select your preferred category
Select a friend to challenge them and also lock horns with them
Paytm cash earning games reward: Earn Rs. 10 when you refer a friend
5. RummyCircle
RummyCircle is an online Rummy platform that allows its users to play Rummy with users from across the globe. You can simply log in and select your preferred region to play the game with your digital avatar.
Refer more people to RummyCircle and earn up to Rs. 500
Exclusive joining bonus of Rs. 2000 on RummyCircle on new registration.
Get yourreferral to play a game of minimum Rs. 350 so that you can get a referral amount of Rs. 500 and subsequently earn Rs. 100 for the next 9 times when he plays Rummy for Rs. 333 every time
Special offers every day with the RummyCircle Deal of the Day offers.
Refer as many people as you want to earn more money
Avail extra offers and cashback while enjoying RummyCircle using the exclusive RummyCircle Paytm Offer.
6. Winzy
As simple as it names sounds, Winzy can be easily downloaded from Plat store for free. This trivia game would only offer you top-notch entertainment and lofty Paytm cash but you would also get a chnace to bag exclusive discounts coupons and vouchers that can be availed on your online shoppings.
7. Mini Joy Pro
Want to try your luck to allure massive cash amounts to your Paytm account? Well, MiniJoy Pro is the game for you. A spin and win game, MiniJoy Pro lets you spin and earn cash amount from Rs.200-Rs.300 everyday. Start spinning and start collecting Paytm cash today!
9. 8 Ball Pool Game
One of the most popular Paytm cash earning game that gives us a chance to earn some quick cash. 8 Ball Pool is one of the most searched and downloaded games on Google Play and rightly so. You can refer people to play this game and each successful referral gets you Rs. 15 in Paytm cash. The amount will be directly transferred into your Paytm account and can be used for general purposes.
9. Qureka
If you are looking for a Paytm cash earning game that would offer money and help you brush up your knowledge than Qureka is the one for you. A live quiz game where new quiz goes live every other hour. You can play Math , GK etc quizzes on this game and prepare for you upcoming exams all while earning massive cash into paytm wallets. You can play up to 25 quizzes per day.
10. Bulb Smash
Bulb Smash is another extremely fun and easy Paytm cash earning games in India. You can play games like 8 Ball Pool, Poker, Rummy, Egg Toss, Fantasy Cricket etc. on this to earn money. All you would need to do is select the game you wish to play, join a content, complete the contest and earn reward money.
11. Paytm First: Quiz
Paytm First Quiz is a simple yet interactive quiz game that has questions ranging from current affairs to general knowledge encompassing categories such as food,sports, entertainment among others. You can read the below set of details to know more about the game:
Log in to your Paytm account and start playing the game
Answer them correctly and get 10 points for every correct question
You can then redeem those points in the form of coupons or cash
Earn Paytm cash up to Rs. 5 Crore everyday
12. HowZat
Looking for Paytm cash earning games that that cater to the sportsperson in you? Throw Yourself into a whole new fantasy world and play fantasy cricket and football games to earn lofty cash rewards. All you would be needing to do is, create your team on the app, select your match and simply start playing the game. Sign-up now and start your daily fantasy sports matches today.
13. Pocket Money
Taking the online earning games to a notch up, Pocket Money lets its users earn money right into their wallets by various ways. Apart from juts playing games, you can earn extra 'Pocket Money' by watching videos, installing apps and visiting other websites. An easy and effective way to ensure huge money earnings for sure!
14. Paytm First Fantasy Cricket
Get this addictive game on Paytm FIrst and never get bored whenever you are free. Check out the below-given details to earn free Paytm cash:
Sign up for Paytm first and get a bonus of Rs. 50 on download
Earn for every successful referral done via your referral link
You can collect points for every game played and the collected points can be redeemed for mobile recharges as you progress to higher levels in the game
15. Paytm First : Wheel Of Fortune
Test Games And Earn Money
Wheel of Fortune is one of the most played games on Paytm First Games. It is because of right reasons! It is simple and rewarding. The two things we all want from a game.
This game is a luck-based game, where you bet on a number which also has the reward written right beside it. You can choose the number of beans you want to bet on that number. For example, if you bet on the number 2, you'll get 2x the number of beans you had bet. You can also choose the amount of beans you want to bet on these numbers to win big.
16. MPL (Mobile Premier League)
Is Video Game Testing A Real Job
Doesn't matter if you have never tried playing Paytm cash earning games before, we are almost 100% sure you must already know about THIS game in particular.
MPL is one of the biggest and certainly most successful Paytm cash earning apps in India. Contrary to the popular belief, you don't have to be a cricket lover to enjoy MPL. You would find a wide array of games to play and earn lofty cash everyday!
Test Game And Earn Money
17. Carrom Clash
Reminiscing on all the old days when you entire family used to gather to play the classic Carrom game? Well, why lose on that. With a user friendly interface, the app can be easily understood by everyone. Carrom Cash is liked Paytm cash earning games of all time and you can earn significant Paytm Cash while playing tournaments here with global players.
Download the app now to get started today.
18. Qrumble Box
While majority of the Paytm cash earning games can be played alone, this one in particular would need you to have a game partner. This trivia 2 player game is simple and yet extremely fun. Just challenge your friend with a quiz and play with them on that to earn Paytm cash money. Moreover you can even earn Rs.10 per referral. Download the gaming app now and start playing!
19.SSG (Step Set Go)
What's that? You are not really into playing games? No worries. This Paytm cash earning app will help you collect money all while you are busy perfecting that body. Yes! A perfect Paytm cash eaning games for workout enthusiasts out there. The app counts steps and gives you reward coins on each set of steps completed that can be redeemed to Paytm Cash and some free goodies.
20. Fan Fight
Fan Fight is an online fantasy game app that allows its users to play any game that is going live on their Tvs and earn lofty cashbacks and rewards.
You would be alloted a team to play in. All you would be required to do is get on board and just start playing to earn cash. It's that easy.
Moreover, you can also create your own team and play with your friends. This app is officially available on the Play Store and App Store.
21.Ludo Ninja
Ludo Ninja is an RNG Certified Game, where you can be assured to play with real players instead of computer ones. Similar to Ludo Supreme, Ludo Ninja your game will end in just 24 moves. Followed by which the winner will be decided based on those moves.
22. Zupee Gold
Answer super simple questions and win Paytm cash money online. It's THAT simple with Zupee Gold. It is an online Trivia game, which lets you choose a topic from over 500, and play your quiz based on that. You can play for as long as you want and earn as much money as you'd like.
Video Game Testing For Money
23. Rummy Culture
Test Games And Get Paid
Talking about Daily Cash earning websites and not mentioning Rummy Culture wont do. Play the rummy game and earn real cash. payments can be made 24x7 and withdrawals are done instantly. You can even get 30% Extra Bonus on every add cash, for lifetime. Moreover Rummy culture is one of the few daily cash earning websites that is Thawte SSL Secured & RNG Certified.
24.Pay Box
This game in particular encapsulates several other top-notch Paytm cash earning games out there including Subway Surfers, Bubble Up, Flappy Bird etc. The redemption amount starts from Rs.50 which ofcourse you can build up by playing more everyday.
Simply download and sign-in to start playing games. No investment needed.
25. SwagBucks
Certainly one of the most talked about daily cash earning websites out there. Swag bucks is the better, largest and highest paying survey sites out there. Earn free gift cards and cash by filling in the surveys on the go. Shop at your desired stores, or unravel brand new items, services, and content, all from the convenience of your phone.